Prof. J. Christopher Westland, University of Illinoi-Chicago, USA

I am currently Professor in the Department of Information & Decision Sciences at the University of Illinois – Chicago. I have a BA in Statistics and an MBA in Accounting from Indiana University and received my PhD in Computers and Information Systems from the University of Michigan. I have professional experience in the US as a certified public accountant and as a consultant in technology law in the US, Europe, Latin America and Asia. I am the author of numerous academic papers and of nine books: Audit Analytics (Springer 2020), Structural Equation Modeling (2nd ed. Springer 2019); Global Electronic Commerce (MIT Press 2000); Global Innovation Management (Palgrave Macmillan 2nd ed 2017); Red Wired: China's Internet Revolution (Marshall Cavendish, 2010); Structural Equation Modeling (Springer 2015); Financial Dynamics (Wiley 2003); Valuing Technology (Wiley 2002) and Statistical Auditing with R (forthcoming 2018). I am the Editor-in-Chief of Electronic Commerce Research (Springer) and have served on editorial boards of several other information technology journals including Management Science, ISR, ECRA, IJEC, and others. I have served on the faculties at the University of Michigan, University of Southern California, Hong Kong University of Science and Technology, Tsinghua University, University of Science and Technology of China, Harbin Institute of Technology and other academic institutions. In 2012 I received High-Level Foreign Expert status in China under the 1000-Talents Plan and am currently Overseas Chair Professor at Beihang University. I have advised on patent, valuation and technology strategy for numerous technology firms.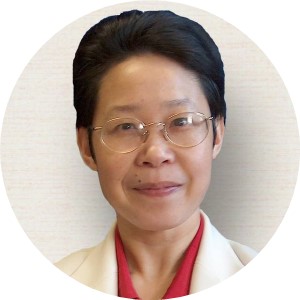 Prof. Shaofeng Liu, University of Plymouth, UK

Shaofeng Liu is Professor of Operations Management and Decision Making at University of Plymouth, UK. She is currently the Associate Head of School (Research and Innovation) for Plymouth Business School. Her main research interests and expertise are in knowledge management, decision support systems, business digitalization and e-commerce, as well as enterprise information systems applications for supply chain management, resource efficiency, process improvement, quality management and value chain innovation. She obtained her PhD degree from Loughborough University, UK. She has undertaken a great number of influential, collaborative research projects funded by UK research councils and European Commission with a total value of over €40M. Currently, she is the Principal Investigator for two UK funded projects and three projects funded by European Commission. She has published over 180 peer-reviewed research papers.

She sits on the Management Board for Euro Working Group on Decision Support Systems, an international professional society dedicated to decision making and decision support systems. She is on the Editorial Boards for a number of international journals. Recently, she published a new book on "Knowledge Management-An Interdisciplinary Approach for Business Decisions".
For more details, please refer to her professional website: http://www.plymouth.ac.uk/staff/sliu1
Speech title: An International Virtual Community for Knowledge Mobilisation and e-Collaboration to Enhance Agri-Food Value Chain Resilience
Abstract: United Nations Development programme has placed food as the second highest on its priority list which includes in total 17 goals. Agri-food value chains play an important role in providing food security and reducing hunger worldwide. However, agri-food value chains are exposed to enormous uncertainties and all types of risks, which present great challenges to all businesses involved. Agri-food value chain resilience has become an increasingly important topic for researchers and practitioners. In recent years, digital technologies such as Internet of Things have not only opened up new commercial opportunities for agri-food businesses, but also offered opportunities to design and operate resilient food value chains that can stand uncertainties and disruptions. Robust value chains underpinned by smart digital technologies, can now deliver quality food straight to consumers with faster speed and at reasonable cost. Digital technologies such as block-chain can trace food across the value chain to ensure food safety. More extraordinarily, the food on ordinary consumers' tables today can be coming from all around the world without being restricted by local or regional seasonal changes.
This talk will discuss three intertwined solutions all underpinned by emerging digital technologies, which enhance the resilience of agri-food value chains: e-collaboration, virtual knowledge networks and global communities of practice. A real case study is taken from a collaborative EU Horizon 2020 project, RUC-APS (standing for Agricultural Production Systems under Risk and Uncertain Condition, 2016-2022). The global collaboration includes partners from eight countries across Europe (UK, France, Spain, Italy and Poland), South America (Chile and Argentina) and Asia (China). A holistic framework for agri-food business digitalisation will be presented for future improvement.


Prof. Nuran Acur, Universtiy of Glasgow, UK
Nuran Acur is Professor of Innovation Management at Adam Smith Business School, University of Glasgow, United Kingdom. She received her Ph.D. in strategic management from the University of Strathclyde. Previously, she worked at Strathlyde University (UK), Ozyegin University (Turkey), Aalborg University (Denmark) and Bilkent University (Turkey). Nuran is an internationally leading researcher in an innovation and technology management area. Nuran's current research examines emerging innovation trends (such as artificial intelligence, 5G) and their implications in the organisations in different sectors (i.e., health, telecommunications, public and third sector) and impacts into the society. Nuran is also working on responsible innovation approaches that will maximise societal benefit by enhancing productivity and developing ethical and well-regulated Innovation approaches for science, technology, engineering and business. Maintaining a consistently upward trajectory of funded research projects, she has secured more than £3 million of research funding from: The Engineering and Physical Sciences Research Council (EPSRC), Newton fund, Global Challenge Research Fund, ESRC, Innovate UK, The Scientific and Technological Research Council of Turkey (TÜBİTAK) and Scottish Enterprise- Open Innovation Project. Her work has appeared in the Journal of Product Innovation Management, European Management Review, International Journal of Operations & Production Management, Creativity and Innovation Management, Supply Chain Management: an International Journal, and other scholarly journals. She is an editorial board member of Journal of Product Innovation Management and Creativity and Innovation Management.
Speech title: Joining Forces to Create Value in an Innovation Ecosystem
Abstract: Digital innovation constitutes one of the most central issues in the management of grand challenges (George et al., 2016; Seidel et al., 2017). Recent developments in digital innovation indicate its benefits beyond boosting productivity and competitiveness (Son and Gun, 2011); digitization may also help to address the grand challenges of including and integrating otherwise marginalized communities (e.g., poor, rural or ageing populations). My research aims to develop a co-creation framework consisting of three innovation components: 1) content, 2) process, and 3) the context, at the community level, to tackle grand challenges. We assume that a deeper understanding of community needs (i.e., context) will be an important driver of innovation, and new digital technology development based on local idiosyncrasies (i.e., content) will enable communities to discover entirely new solutions where organizations and users co-create value (i.e., process of collaborative innovation) and create unique experiences (Prahalad and Krishnan, 2008; Prahalad and Ramaswamy, 2004). As such, exploring the emerging digital environments of innovation and collaboration at the community level could result in an architecture of open participation and creativity to tackle new and continuing complex challenges.