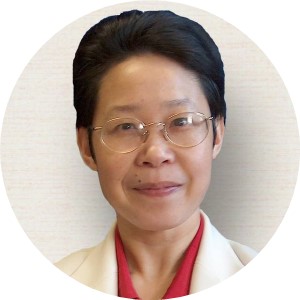 Prof. Shaofeng Liu, University of Plymouth, UK
Shaofeng Liu is Professor of Operations Management and Decision Making at University of Plymouth, UK. She is currently the Associate Head of School (Research and Innovation) for Plymouth Business School. Her main research interests and expertise are in knowledge management, decision support systems, business digitalization and e-commerce, as well as enterprise information systems applications for supply chain management, resource efficiency, process improvement, quality management and value chain innovation. She obtained her PhD degree from Loughborough University, UK. She has undertaken a great number of influential, collaborative research projects funded by UK research councils and European Commission with a total value of over €40M. Currently, she is the Principal Investigator for two UK funded projects and three projects funded by European Commission. She has published over 180 peer-reviewed research papers.

She sits on the Management Board for Euro Working Group on Decision Support Systems, an international professional society dedicated to decision making and decision support systems. She is on the Editorial Boards for a number of international journals. Recently, she published a new book on "Knowledge Management-An Interdisciplinary Approach for Business Decisions".
For more details, please refer to her professional website: http://www.plymouth.ac.uk/staff/sliu1
Speech title: An International Virtual Community for Knowledge Mobilisation and e-Collaboration to Enhance Agri-Food Value Chain Resilience
Abstract: United Nations Development programme has placed food as the second highest on its priority list which includes in total 17 goals. Agri-food value chains play an important role in providing food security and reducing hunger worldwide. However, agri-food value chains are exposed to enormous uncertainties and all types of risks, which present great challenges to all businesses involved. Agri-food value chain resilience has become an increasingly important topic for researchers and practitioners. In recent years, digital technologies such as Internet of Things have not only opened up new commercial opportunities for agri-food businesses, but also offered opportunities to design and operate resilient food value chains that can stand uncertainties and disruptions. Robust value chains underpinned by smart digital technologies, can now deliver quality food straight to consumers with faster speed and at reasonable cost. Digital technologies such as block-chain can trace food across the value chain to ensure food safety. More extraordinarily, the food on ordinary consumers' tables today can be coming from all around the world without being restricted by local or regional seasonal changes.
This talk will discuss three intertwined solutions all underpinned by emerging digital technologies, which enhance the resilience of agri-food value chains: e-collaboration, virtual knowledge networks and global communities of practice. A real case study is taken from a collaborative EU Horizon 2020 project, RUC-APS (standing for Agricultural Production Systems under Risk and Uncertain Condition, 2016-2022). The global collaboration includes partners from eight countries across Europe (UK, France, Spain, Italy and Poland), South America (Chile and Argentina) and Asia (China). A holistic framework for agri-food business digitalisation will be presented for future improvement.


Prof. Angela Lee Siew, Sunway University, Malaysia
Professor Dr Angela Lee Siew Hoong is an Associate Dean and Head of Department Computing and Information Systems at the School of Engineering and Technology, Sunway University, Malaysia. Prof Angela Lee has been developing data science curriculum more than 10 years and she is the key person to introduce Data Science degree at Sunway University. She was recently awarded the SAS Global Forum Distinguished Educator Award 2021. She regularly speaks at data science conferences. Angela has developed many innovative ways to use analytics and data science tools from the most elementary level to advanced analytics. She teaches Social Media Analytics, Visual Analytics, Advanced Analytics and Business Intelligence and has authored many published international journals in the area of churn analytics, sentiment analysis and predictive analytics.

Title: POWER OF AI-METHODS AND ALGORITHMS FOR DECISION MAKING

Abstract: Artificial Intelligence will assist retailers in making better revenue forecasts in the future by providing better customer service, and retargeting customers who have left. Customers can have a simpler, more streamlined, more secure, personalized, and quicker shopping experience than ever before thanks to AI. With these newly developed technologies, they can offer a variety of advantages, including automated processes, targeted potential buyers, increased revenue, and etc. Artificial Intelligence can improve the customer experience by providing desired personalization and can also assist in product recommendations. Customer focus searches can be generated using AI and machine learning. For online shoppers, search results can be restricted, contextualized, and eventually enhanced. Ecommerce businesses will now generate more leads thanks to AI technology intelligence. They can use AI-based ads, sales, and CRM solutions to benefit from predictive marketing. Finally, AI and machine learning will significantly improve e-commerce sales and customer loyalty.